We revive the past, in a present!
On July 4, 2016, a license agreement was signed between the holding company "GEORGIAN ALCO GROUP", Georgia and CJSC "FOOD FACTORY" PHOENIX ", the Republic of Belarus, for the purpose of reducing the cost of the Georgian wines of TM Gelati, for the Belarusian consumer, for bottling Georgian GM Gelati wines at the production The base of CJSC "FOOD FACTORY" PHOENIX ". The wine will be bottled exclusively from Georgian wine materials, produced by AKURA Ltd., according to technological instructions and under the supervision and control of winemaker technologists LLC "GEORGIAN ALCO GROUP". In the near future the Belarusian consumer will be able to assess the quality of the Georgian wines of TM Gelati.
CJSC "FOOD FACTORY" PHOENIX ", the Republic of Belarus,
In terms of equipment, the production and technological base of the enterprise is one of the best in Belarus. Modern technologies of winemaking allow preserving the best characteristics of the terroir, formed in selected grape wines. The bottling department contains 2 modern bottling lines of European production, which allow maximum preservation of the taste and aroma of wine and its natural properties, ensures the stability of the product during further storage. The factory carries out bottling of wine into glass bottles in volume 0,7 l. And 0.75 l.
Quality of products is controlled by employees of a certified laboratory located directly at the plant.
​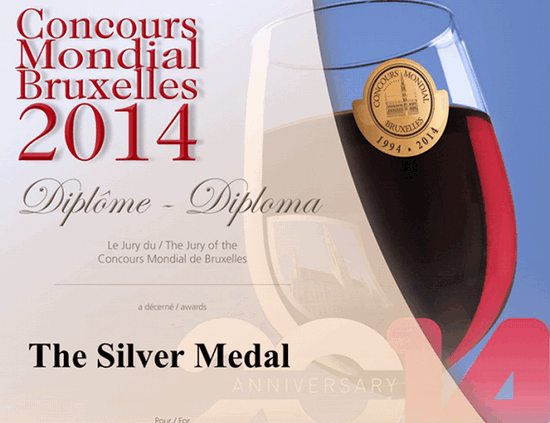 Wine of Saperavi, winery "Georgian Alco Group" won a silver medal at the international tasting competition of wines and spirits "Concours Mondial de Bruxelles 2014", which took place from 2 to 4 May in Brussels. The sample "Saperavi Akura" took the second place among 8,060 other samples from 41 countries-producers.
"We are proud of such a significant victory at the most prestigious world competition. The creation of wine - a silver medalist - is the collective merit of our team of winemakers. Everyone did everything in his power to do his job. With wine it's impossible to work with a cold head, it absorbs emotions even faster than water, so it does not tolerate aggression. It must be treated with due professionalism, but with an open mind, then the product will be of the highest quality. I think with Saperavi we succeeded.​
Concours Mondial de Bruxelles
The first alcoholic "World Championship" was held in 1994. Then, in just two months at the tasting in Bruges, we managed to collect 869 brands from 29 countries. Then the contest quickly gained momentum, attracting the fact that since 2006 it was held in the exit format. So, Concours Mondial was already hosted by Lisbon, Valencia, Sicily, Bordeaux, Luxembourg, Guimaraes, Bratislava. The competition earned the reputation of being the most professional. To the evaluation of its experts, producers of wine and strong alcohol from four continents listen. The number of imported copies of drinks exceeds 6,000.